ネーティブ先生の声!
Filed under 英会話先生の声 September 5, 2011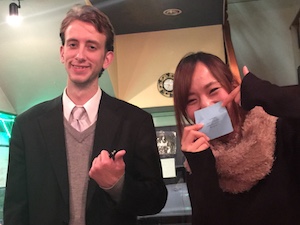 This is Caston Sensei. He is the world's greatest teacher. Why? Because his family moved to Japan when he was a kid and he went to Japanese school. Why is that good? That is good because he knows exactly why it was difficult to learn in school. He took the same classes. Of course he is a Native English Speaker with about a million years teaching experience and graduated from Doshisha University. Not only that, but he is fun. Not just a little fun, he is really fun. He loves THE STROKES, KARA, SCANDAL, URUFURUZU, BBQ Ribs, Coca Cola, and he likes nattou too! We don't know why he likes nattou though;) He also plays the guitar like Eric Clapton... Maye you saw him live before. Caston teaches kids and TOEIC classes. He knows how to pass the tests! So if you want to score BIG on the TOEIC or you want your kids to get TOP SCORES at school, let Caston show you the way!
read full post and comments
Filed under 英会話先生の声 September 5, 2011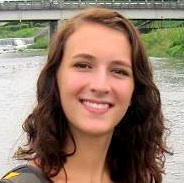 My name is Katie Apsens and I am 20 years old(二十歳). I am from Seattle, Washington where I go to the University of Washington perusing a major in Engineering(工学) and Japanese language(日本語). 中学生から今まで日本語を勉強します(七年間ぐらい) 。I have been to Japan to visit family and friends, but I decided to come to Japan this time because I wanted help and support Kozmoz International at the Kozmoz center in Kyoto, Japan by teaching for Family English Schools. 英会話に教えたいからコズモズに英語を教える始める時に私はよく嬉しくなります。
read full post and comments
Filed under 英会話先生の声 September 5, 2011
My name I Sam Timinsky and I am 23 years old(二十三歳). I grew up in New Jersey and studied East Asian history at Marist College in Poughkeepsie, New York. 今シアトルにすんでいます。 I am a graduate student at University of Washington specializing in Japanese history(日本の研究の大学院生). I studied as an undergraduate in Japan at Kansai Gaidai (関西外大外国語大学) and have visited Japan many times since. 京都に行った事があるけど伏見に行った事がありません。 My most recent visit to Japan was with the intentions to work with Kozmoz International and help with its charity work in the Japan.
read full post and comments
Filed under 英会話先生の声 August 17, 2011
伏見区の英会話教室のネーティブ英会話先生のベリーです。俺の友達は俺をベア〜と呼ぶので、友達になりたいならベア〜っと読んでね♪日本は本間に楽しい、何年も住んでる〜ええ所もあるし、もちろんつまらん所もある;)たぶん、一番難しいことは料理。日本料理大好きやけど、ずーっと日本におったから。。。ママが作ったの料理の味が恋しくなる。。。ぼくは行動に移すタイプなので、悩むするより、アメリカン料理のカフェを開きました☆それで、いつでも、食べたい味を食いたくなったら、食える!あなたも、時間があれば、京都伏見区の桃山の大手筋の商店街近くのKozmoz New York Coffeeに寄って、話しましょう!毎週、俺のママが作ったの大好きな料理を食べられる。それと、夕方によったら、俺の一番好きなビールCoronaとNegro Modeloを一緒に飲みましょう〜
では、英会話の伏見Family English Schools教室とKozmoz New York Coffeeで会いましょう!!
Hey, my name Barry. But my friends call me bear, so if you wanna be friends, you can call me that too. Wanna find out about me? Check my blog HERE, but its all English so be ready to study ; )
read full post and comments